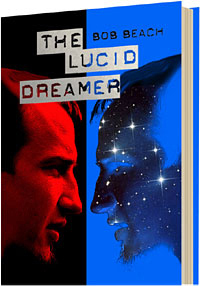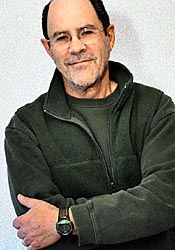 Bob Beach has spent most of his professional life writing for advertising, a field in which he has won many local, regional and national awards. In 2003 he was awarded the American Advertising Federation Silver Medal for lifetime professional achievement. His career has also included stints as a designer, film director, marketing consultant, web developer, university professor and painter/ printmaker.
During this time he founded and operated a design studio, a film production house, a full service advertising agency, a marketing firm with clients in 15 states and a web development business.
In his spare time he takes multiple-day tours on his bicycleand plays tournament chess.
He holds a B.Sc. in Education and an MFA from Bowling Green State University.
He lives in Toledo with his wife, Pam, and three rescued cats.
Contact Bob at bob@bobbeach.com.




The Littlest Kid
This suite of six sad and funny stories follow the path of David Abbott, the littlest kid in class, as he struggles to survive puberty and use his wits to carve out a space for himself in a world of bigger kids, teachers and parents - all of whom seem to be conspiring to thwart his plans.



Gone to Carolina
A middle aged writer finds himself suddenly and unexpectedly in the grip of severe depression. With the help of his doctor and his daughter, he struggles through a minefield of medications to find a path back to his past and a better place.



The Reunion
An offhand remark by a female classmate at Luke's 20th high school reunion hits him with all the punch of a mid-life crisis, and his friends try to help him sort through his feelings.



Dearly Departed
When a young prostitute dies a brutal death and requires a funeral ceremony, Aunt Kat, recently retired and newly ordained all-faiths minister and celebrant, learns a few uncomfortable life lessons from the other side of the tracks.



Bob Beach Featured in Toledo Parent Magazine Article


Bob was among six authors of childrens' books covered in the April edition of Toledo Parent.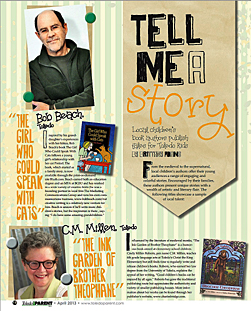 The Lucid Dreamer


Nick Ikaros is a rising New York artist, a strong new voice in the art world, struggling to escape his troubled past and flirting with A-list success. His path to the top is blocked, however, when his muse, his inner voice, stops speaking to him and the flow of his creative ideas is cut off.
Unwilling to take the time for traditional measures, Nick employs a psychologist to hypnotize him and uses his skill at lucid dreaming to confront a mysterious figure who has been haunting his dreams. Believing this figure to be his subconscious personality, Nick seeks a showdown to answer his burning questions: who or what is this strange and powerful other who inhabits his mind with him, and why has he shut off the creative faucet? Nick is determined to reopen the door into his subconscious and resume the flow of creative ideas.
Faced with growing financial pressures, the potential loss of his wife and new son and the risk of falling back into his murky former life, Nick ignores the advice of his psychologist and launches a mindbending battle of wits and mental courage with his alter ego to restore the wellspring of his ideas. Unfortunately for Nick, victory in this struggle will not be the end of his problems. Creative ideas are not the only things behind that door - dark and dangerous creatures from his past , dormant and long buried, wait eagerly to consume him.
Set in the rapidly gentrifying area of SoHo and peopled with quirky and bizarre characters, this engaging and intelligent psychological drama provides entertaining plot twists while it questions the nature of the subconscious and the creative forces within us.
Publication is expected in 2015.
eBook Cover Design
Need a dynamite cover design for your new ebook? Talk to Bob. Here are a few of the designs he's created this year.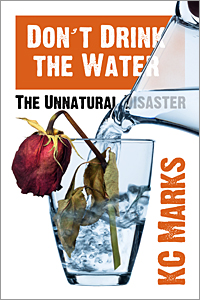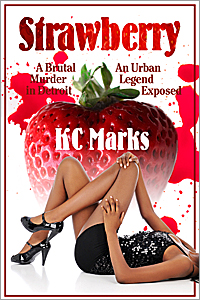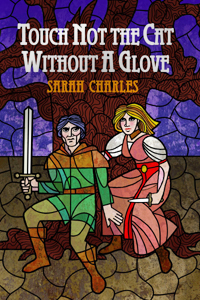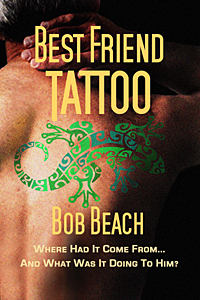 The Girl Who Could Speak
with Cats


When Oona's cat won't play with her, she turns to her mom, who explains that cats generally don't like the same kind of play that little girls like. To know what a cat likes, you have to know how to understand cats; and, of course, that's difficult, because cats and litle girls speak different languages.
Demonstrating that even a little girl can take control of her life and overcome obstacles with thought and perseverance, Oona makes use of the resources at her local library to help her understand cat language and behavior.
Using what she learns, Oona modifies her own behavior with her cat and trains Pretzel to respond and play with incentives of food. The result? A happier and less stressed cat, which Oona and her brother Truman can finally play with.
This book, based on a true story, explores issues of creative problem solving and the relationship of a pet to its family.


This book is available in hard cover, soft cover or as a PDF download for iPad at the following link: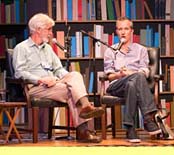 Key West Literary Seminar Sparkles


My wife and I recently returned from Key West, where I had been accepted into the highly competitive KWLS short story workshop. Well known writer Paulette
Bates Alden kept her team of hard working wordsmiths in line and well motivated for a week of intensive discovery. In free time during the course of the week, I rubbed shoulders with a host of talented writers from several countries, and quickly discovered how much I have yet to learn. Among the many highlights were dinner with American poet laureate Billy Collins and biographer Brenda Wineapple; sea kyaking; and El Siboney, a marvellous local Cuban restaurant. It was a wonderful window on the world of serious literature for me, and I hope many more such opportunities lie in the future.