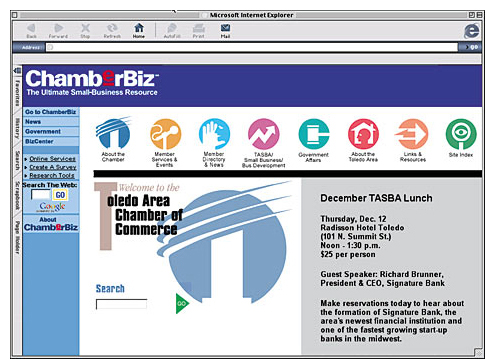 The Toledo Area Chamber of Commerce previously had a website oriented to outside visitors, but now wanted the site to serve primarily as an interactive communications vehicle for their members and the many Chamber committees at work.
Several sets of password protection were necessary, since different working groups both communicated among themselves on the site and posted reports for the general membership.
Since using Toledo area photos no longer made sence with the new orientation, a series of colorful and color-coded icons were developed, playing off the new circular Chamber logo, to add visual
interest and easy identification for the various areas of the site. A positive cash flow from the site was also realized by sharing the home page with ChamberBiz, a syndicated site with paid advertising.