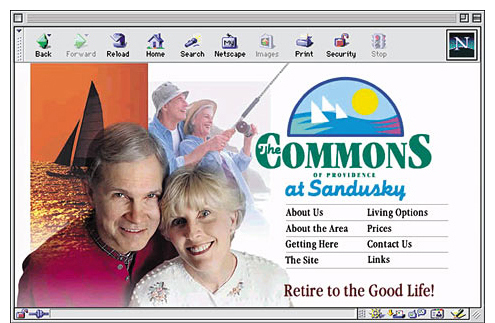 The Commons of Sandusky was developed as a multi-tier retirement residence with independent living, assisted living and nursing care units. In such a facility, residents can age in place, moving from independent living to assisted living or nursing care as needed without leaving the complex. Because of this, the primary need is to fill independent living units, depending on them to feed the other levels as residents age. Located in Sandusky, a community oriented to water activities on Lake Erie, such as fishing and boating, The Commons looked to attract affluent seniors who were interested in continuing these activities while settling into a retirement residence.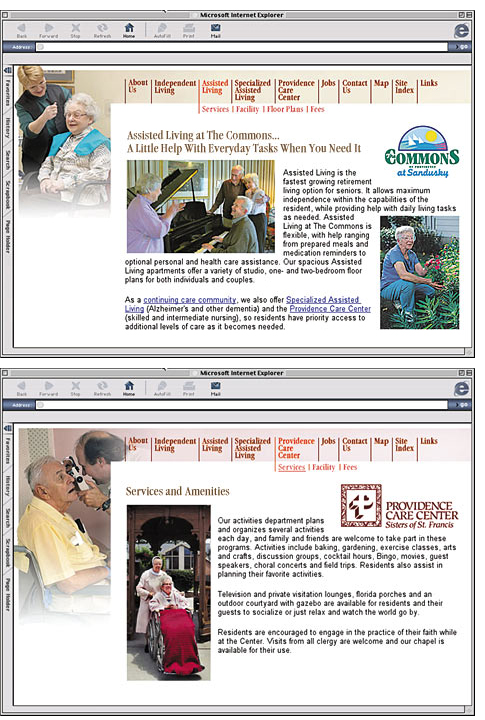 As more and more seniors gravitated to the internet, it was decided that a web site was a necessary piece of their marketing mix. Since research shows that seniors are looking primarily for an active lifestyle in their retirement facility, photos and copy both focus heavily on the activities available at The Commons.
Eventually, the site was incorporated into the site of the parent company, Providence Health Care Systems.